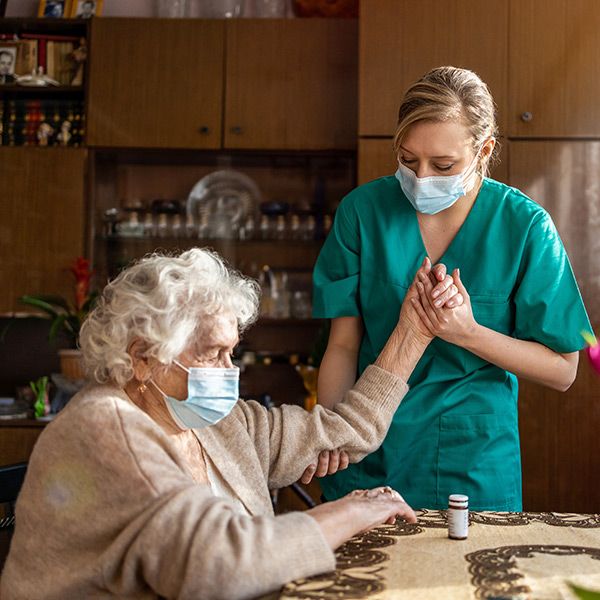 We understand that every resident is an individual. They have their own interests, life story, and health needs. We take the time to sit down and customize your care plan based on what you need.
Level of care varies with each residents and we strive to provide exactly what you need should it be help showering, dressing, or regulating medication. Our list of provided care is extensive and customizable.
You may not need all the nursing care services available. You ming not need any. Either way, you are still welcome to make this home. Should you need additional care in the future, we are here to help.
24 hour licensed care staff is available. The Medical Director makes rounds regularly. Our Nurse Practitioner and Physicians Assistants are also available as needed.
Additionally, we will work with your existing physician to coordinate care. We try to schedule additional specialized medical appointment, such as podiatrist, inside the building as well. This allows you to continue your routine care in house if you so choose.